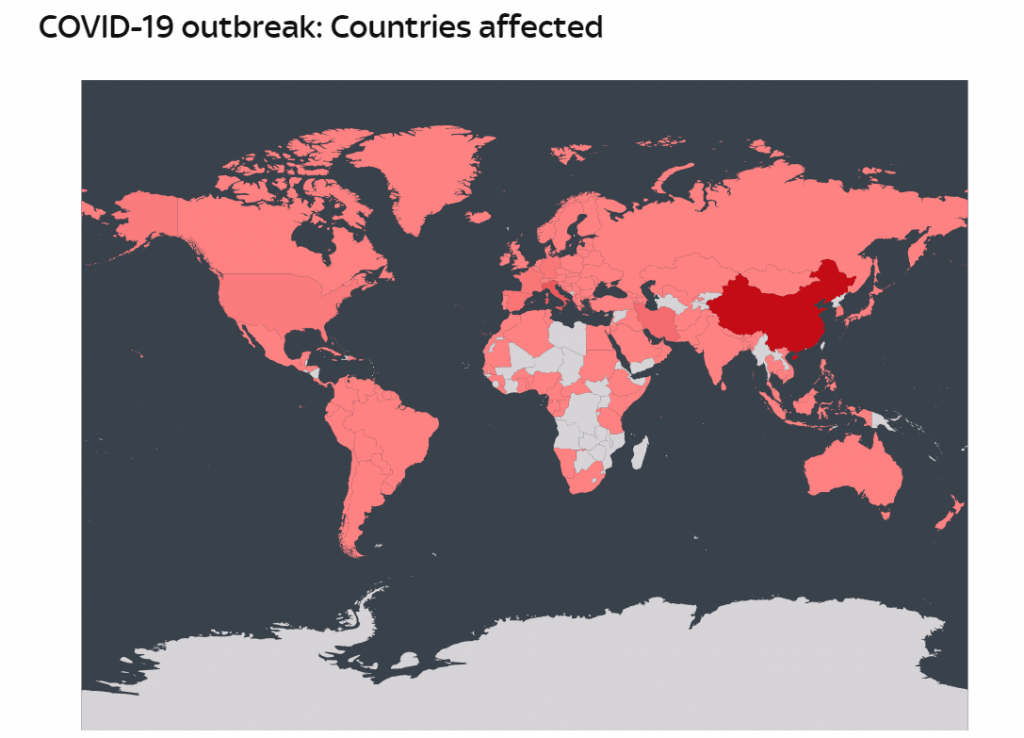 Starting from the China and coming to almost every part of the world , recently worldwide declared popular Pandemic Coronavirus has effected many people with COVID-19 worldwide and has made a different shape on world's map to mark its global presence . The disease was first identified in the Chinese province of Hubei, where most cases and deaths have occurred. Till now this diseases acoounts more than 156,000 people worldwide . The World Health Organisation (WHO) says about 80% of those who have signs of COVID-19 show mild symptoms, about 20% are seriously or critically affected, and about 2% die.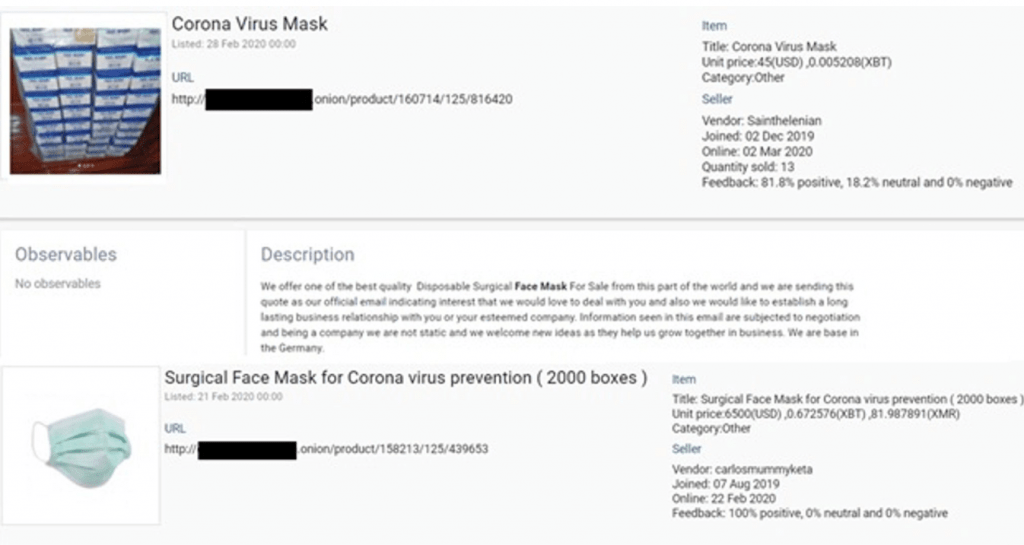 Despite a great decline in world's economy , the underground cybercriminals have not stopped in making good business to earn money . The places which are known to transport and sell drugs worldwide , the place which is known for its anonymity has been seen to sell potentially counterfeit surgical face masks which are in a great shortage all over the world due to the outbreak in China.
Digital Shadows , a risk management company identified a number of criminal enterprises including a English-language market place empire and dark web enterprises which are known for selling illegal hacking equipments and drugs found listing the sale of surgical masks which has not yet confirmed to protect people from spreading virus .
Recently UK's national fraud intelligence bureau reported that British people have found to loss £800,000 by attempting to buy that masks that never existed . Digital Shadows claimed that many cybercriminals , outside Dark Web found to operate website sell counterfeit surgical masks and in some cases even the mask listed is not exist at all . These fake websites are found to extract euros , dollar and rupees from people worldwide and simply disappearing after making the fraud .
PHISHING ATTACKS

Cybercriminals do not leave their habits behind and so they take the advantage of their current situation in their own way . They are leading some of the Phishing Campaigns making COVID-19 a tool to win trust of the organisations by sending emails about " corornavirus awareness " which tells them institution is currently organizing a seminar and you need to register on the given link The link takes them to third party websites which is impersonated to look as an outlook Web App where any entered details will be captured by the hackers .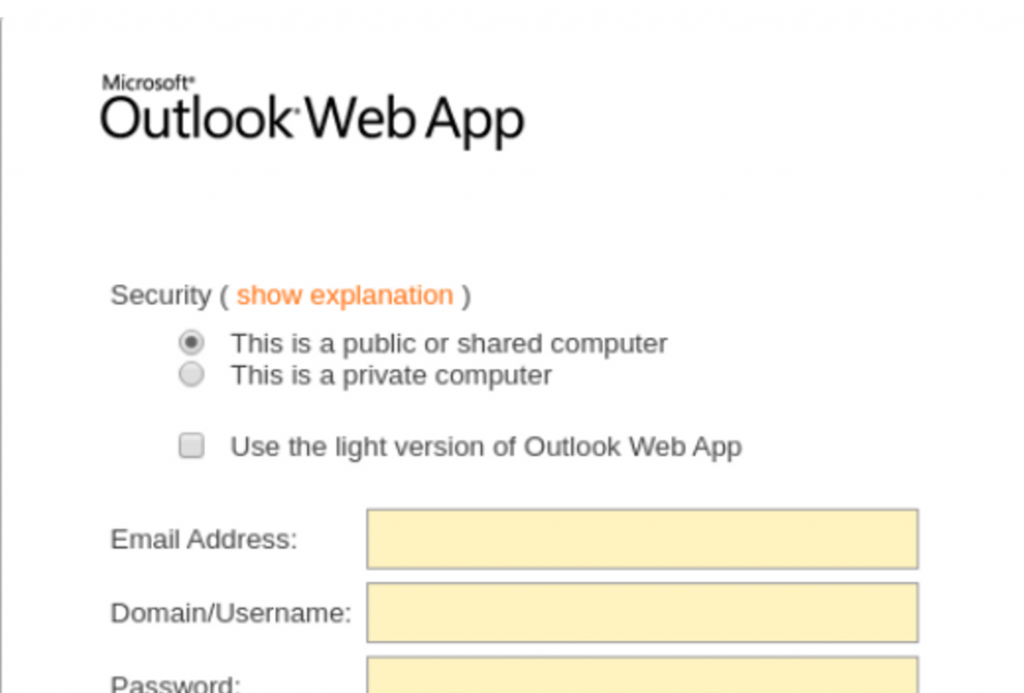 Digital Shadows said "Health organisations such as the WHO and US Centers for Disease Control and Prevention (CDC) have been prime targets for impersonation due to their perceived authority."
Another phishing campaigns in the name of Coronavirus also observed by the Check Point Researchers who said that campaign was against the Mongolian Public Sector to launch malwares in their systems . The hackers send specially crafted documents to the Mongolian Ministry of Foreign Affairs .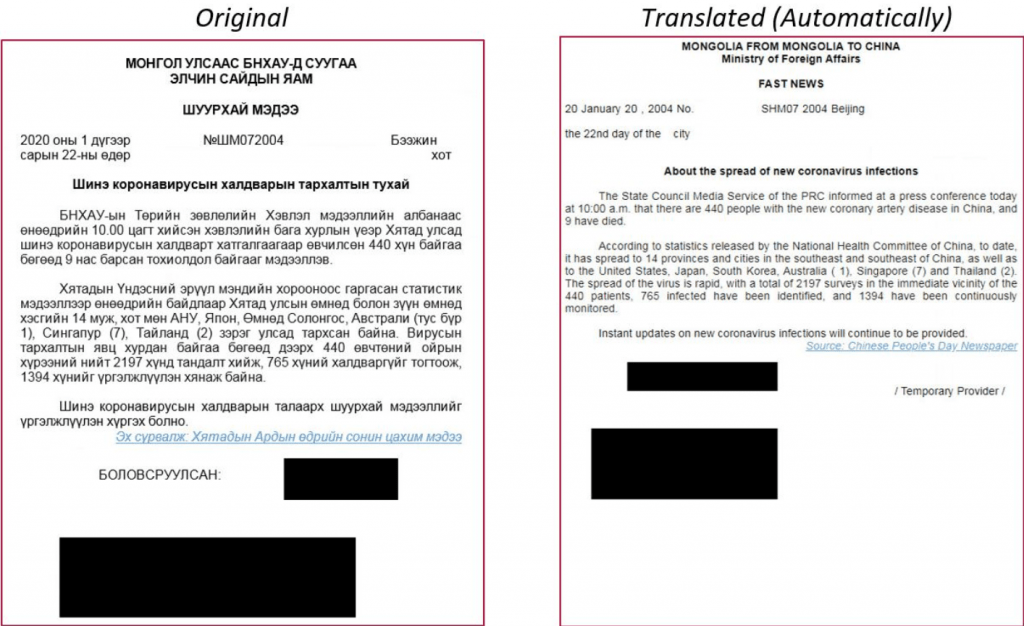 The attackers used a tool named RoyalRoad to embed malware in the RTF documents which allows the attacker to create customized documents with embedded objects that exploit the Equation Editor vulnerabilities of Microsoft Word.
Conclusion
So user should not buy mask from unknown websites and should not click on any links in the email from these domains and do not download any attachment. To take precaution, simply delete such spam emails to protect your computer.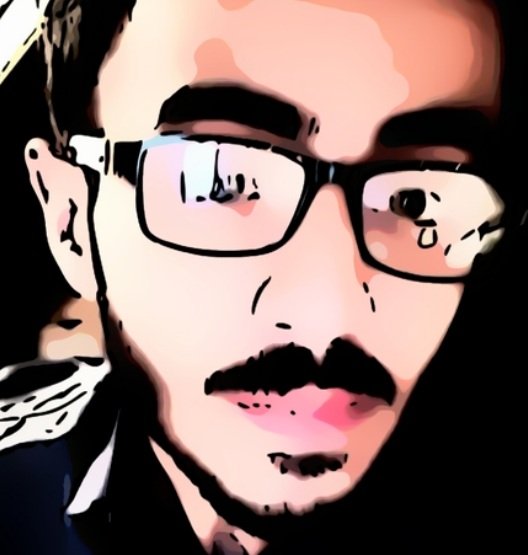 RSU is security researcher who is constantly working to make world a secure place to live. He is working day and night in Cyber Security area.