The FBI website was the latest target of a group of pro-Russian hackers' alleged hacks into American official websites this week.
On Monday, the hacker collective Killnet admitted to breaking into the website on its Telegram profile. According to Cybersecurity Insider, the message said "Glory to Russian and Killnet," and claimed that the organization was protecting Russian cyberspace and upholding the law. The FBI website was inaccessible, according to a tweet from Better Cyber, which bills itself as a cybersecurity services provider. Additionally, a snapshot of the website's URL connecting to another page was supplied.
The event happened a month after Killnet took credit for bringing down the websites of many American airports. The organization carried out a distributed denial-of-service (DDoS) assault, rendering the websites for the impacted airports inaccessible.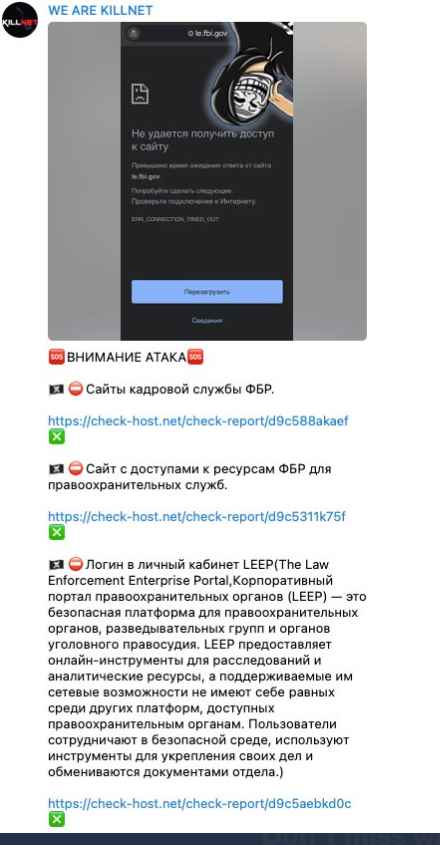 Affected websites included those for Los Angeles International Airport (LAX), Chicago's O'Hare International Airport, and Atlanta's Hartsfield-Jackson International Airport.
The FBI issued a statement saying, "The FBI is aware of yesterday's reporting and routinely checks for cyber threats influencing FBI website availability."
Information security specialist, currently working as risk infrastructure specialist & investigator.
15 years of experience in risk and control process, security audit support, business continuity design and support, workgroup management and information security standards.