An INTERPOL police operation that was conducted to combat online fraud resulted in the arrest of over a thousand criminals and the confiscation of virtual assets with a value of 129,975,440 US Dollars.
Over the course of five months (28 June – 23 November), fraud investigators from around the world collaborated to jointly intercept money and virtual assets linked to a wide variety of computer financial crimes and money laundering. This helped nations recover and return illegally obtained funds to victims.

Operation HAECHI III was organized by INTERPOL's Financial Crime and Anti-Corruption Centre (IFCACC), which backed 30 countries via their corresponding INTERPOL National Central Bureaus. This activity specifically targeted voice phishing, romance scams, sextortion, investment fraud, and money laundering linked to illegal online gambling (NCBs).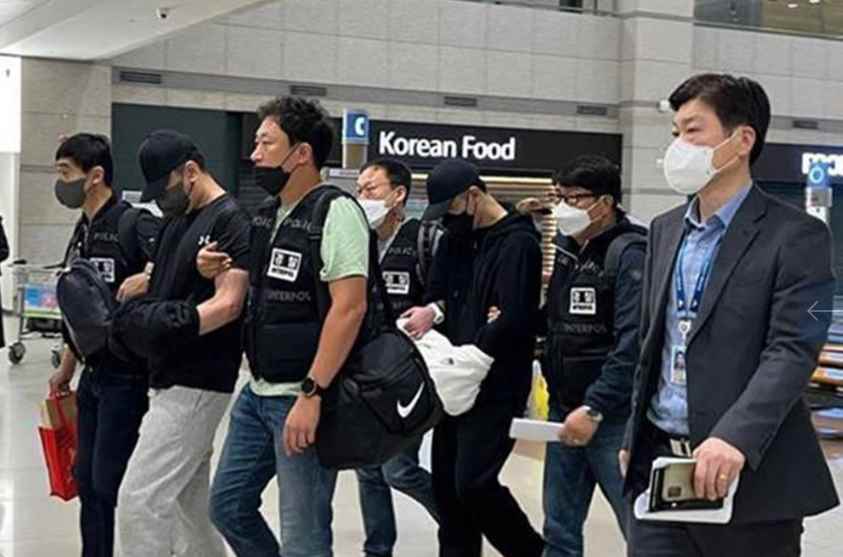 The HAECHI III Operation is a global initiative that is being carried out under the auspices of a three-year project to combat cyber-enabled financial crime. This initiative is being supported by the Republic of Korea, and it is being carried out with the involvement of INTERPOL member nations located on every continent. During Operation HAECHI III, police agencies, Financial Intelligence Units, asset recovery offices, lawyers, and financial professionals from the business sector from thirty different nations collaborated together. Participating countries in HAECHI III include the following: Australia, Austria, Brunei, Cambodia, Cote d'Ivoire, France, Ghana, Hong Kong (China), India, Indonesia, Ireland, Japan, Korea, Kyrgyzstan, Laos, Malaysia, Maldives, Nigeria, Philippines, Poland, Romania, Singapore, Slovenia, South Africa, Spain, Sweden, Thailand, United Arab Emirates, United Kingdom, and United States of America.
Operation Haechi III included the collaboration of fraud detectives from across the globe in order to seize virtual assets that were connected to cyber-enabled financial crimes and money laundering. The arrest took place in Korea.
Impersonation scams, romance scams, extortion scams, and investment scams of many varieties were exposed thanks to international police collaboration, which resulted in the arrest of one thousand people throughout the globe, including here in Korea.
In all, 975 people were arrested as a consequence of the investigation, and investigators were able to close more than 1,600 cases as a direct result of the operation. In addition, close to 2,800 bank accounts and accounts for virtual assets that were related to the illegal profits of online financial crime were closed.
Investigations conducted as part of Operation HAECHI III resulted in the release of 95 INTERPOL Notices and diffusions, as well as the identification of 16 new criminal patterns.

During Operation HAECHI III, law enforcement agencies, Financial Intelligence Units, asset recovery offices, prosecutors, and financial experts from the private sector collaborated in order to identify illegal funds and money mules, detect activities related to money laundering, and deactivate bank accounts associated with these activities.
"The success of this operation is dependent on two crucial factors for law enforcement, namely, following the money and cooperating via INTERPOL. We have brought attention to the fact that more efforts are required to deprive criminals of the profits they have made illegally, and this operation has shown that member nations are making those increased efforts.
Jürgen Stock, Secretary General of INTERPOL During Operation HAECHI III, international police collaboration revealed various developing patterns in online financial crime, including variants of impersonation scams, romance frauds, sextortion, and investment frauds.
Investigators also noted an increase in the number of fraudulent investment schemes that were perpetrated via the use of instant messaging applications. These apps make it safe to send information and encourage people to use cryptocurrency wallets as a way to pay.
As part of the same investigation, two people who were on Korea's "Red Notice" list for likely involvement in a worldwide Ponzi scheme were caught in Greece and Italy. They had scammed 2,000 Koreans out of a total of EUR 28 million.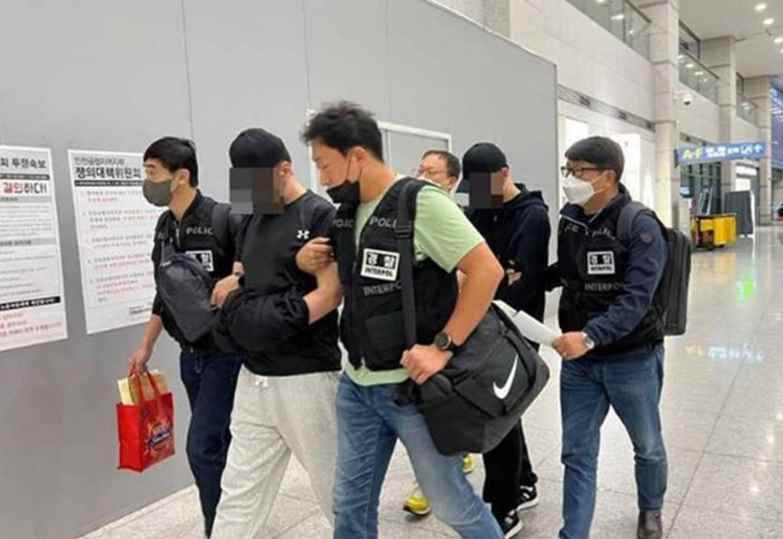 In a separate incident, the Austrian and Indian national central banks tracked down a group of cybercriminals operating online under the guise of INTERPOL officers. They tricked victims into sending approximately 159,000 USD by means of financial institutions, cryptocurrency exchanges, and online gift cards. During the search, Indian officials were able to get their hands on four bitcoin wallets and other important pieces of evidence related to the crime.
"When we consider the future, we understand the significance of swift and coordinated action taken by law enforcement agencies across international boundaries. This year's leg of Operation HAECHI III speaks volumes about the committed coordination of the IFCACC and the strong commitment of participating nations, both of which foreshadow of fresh law enforcement wins in the near future "according to Hyung Se Lee, who serves as the Head of NCB Seoul.

Investigators used Operation HAECHI III to launch INTERPOL's new global stop-payment mechanism, which is known as the Anti-Money Laundering Rapid Response Protocol (ARRP). This process allows countries to collaborate with one another to submit and handle requests to restrain criminal proceeds, and it was launched after several months of pilot testing.
During the course of the ARRP operation, the NCBs in Manchester and Dublin collaborated to track down and recover about 1.2 million Euros that had been stolen as a result of corporate email scams that had been committed in Ireland. Investigations are still ongoing despite the fact that the victim's Irish bank account received all of the money that was stolen from it.
Since it started in January 2022, the ARRP has helped its member countries get back more than USD 120 million in illegal profits made through cyber-enabled fraud.
Information security specialist, currently working as risk infrastructure specialist & investigator.
15 years of experience in risk and control process, security audit support, business continuity design and support, workgroup management and information security standards.