The US State Department has announced that it is offering up to $10 million as a reward for information on individuals associated with North Korea's notorious state-sponsored hacking groups.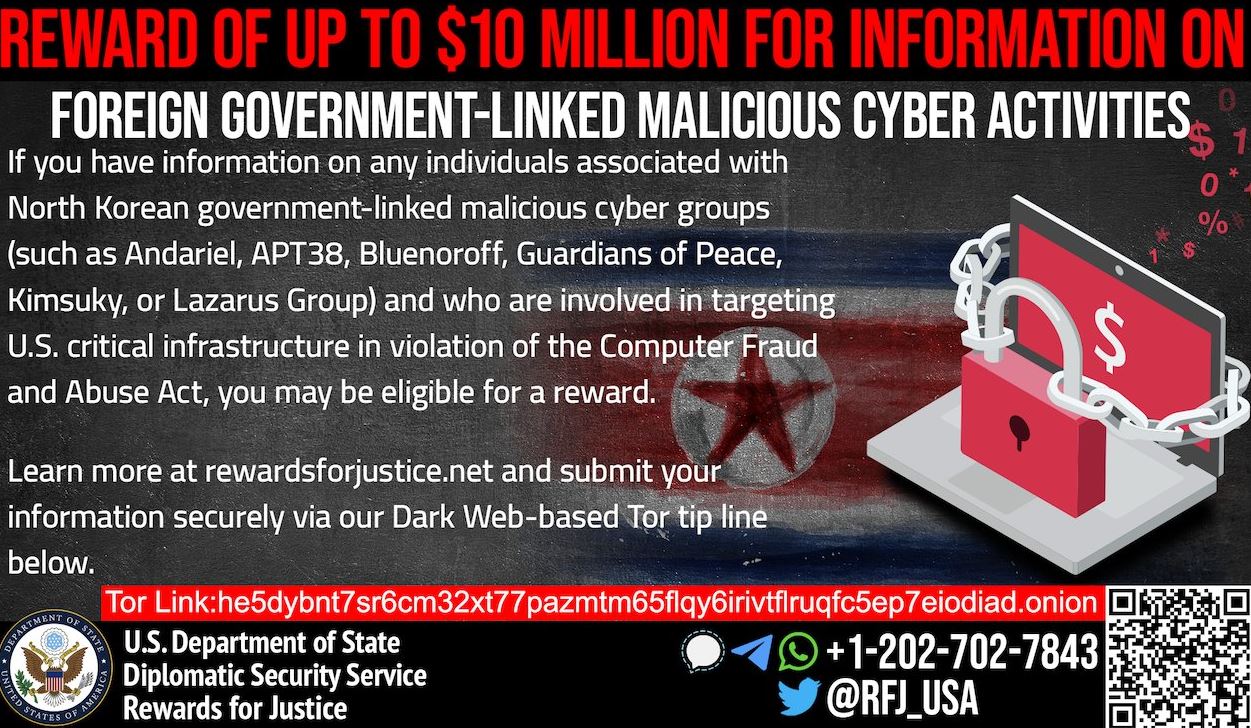 The US government says it is interested in information about hackers who are part of known advanced persistent threat (APT) actors such as Lazarus Group, Bluenoroff, Andariel, APT38, Guardians of Peace or Kimsuky.
"If you have information about individuals associated with malicious cyber groups linked to the North Korean government (such as Andariel, APT38, Bluenoroff, Guardians of Peace, Kimsuky, or Lazarus Group) and who are involved in targeting critical US infrastructure. and Computer Fraud, you may be eligible for a reward, the State Department announced this week.
"Lazarus" is the term commonly used to refer to the cyber activities of North Korean cybercriminals, including cyber espionage, cryptocurrency thefts, and financially motivated operations. The US government refers to this group of activities as 'Hidden Cobra'.
Lazarus has been blamed for several high-profile cyberattacks, including the recent $600 million cryptocurrency theft from Ronin and the $100 million theft from Harmony's Horizon Bridge.
Andariel, Bluenoroff, and Guardians of Peace are believed to be sub-groups within Lazarus/Hidden Cobra. 'APT38' is another term used to describe the same activities.
The $10 million reward for Lazarus comes approximately three months after the US government announced it would offer $5 million for information that would help disrupt the financial mechanisms of entities that provide financial support to the Noth Korean government.
Information security specialist, currently working as risk infrastructure specialist & investigator.
15 years of experience in risk and control process, security audit support, business continuity design and support, workgroup management and information security standards.