Federal investigators believe that two men were involved in a conspiracy that resulted in the theft of about one million dollars in toll revenue from the Pennsylvania Turnpike. According to a press release issued by the United States Attorney's Office for the Middle District of Pennsylvania on January 13, Sergio Jara, 37, of Allentown, and Duvany Zambrano, 43, of Hamilton, New Jersey, were recently indicted on charges related to defrauding the Pennsylvania Turnpike Commission. Jara is from Allentown, and Zambrano is from Hamilton, New Jersey.
According to the police, Jara, Zambrano, and others obtained E-ZPass transponders from various stores in New Jersey and Pennsylvania between February 2019 and around April 2020. According to the accusation that was submitted to the court on January 4, they registered those E-ZPass transponders using fictitious names, addresses, and credit card information. Tolls are automatically deducted from the connected accounts of motorists who use E-ZPass transponders while passing through toll booths.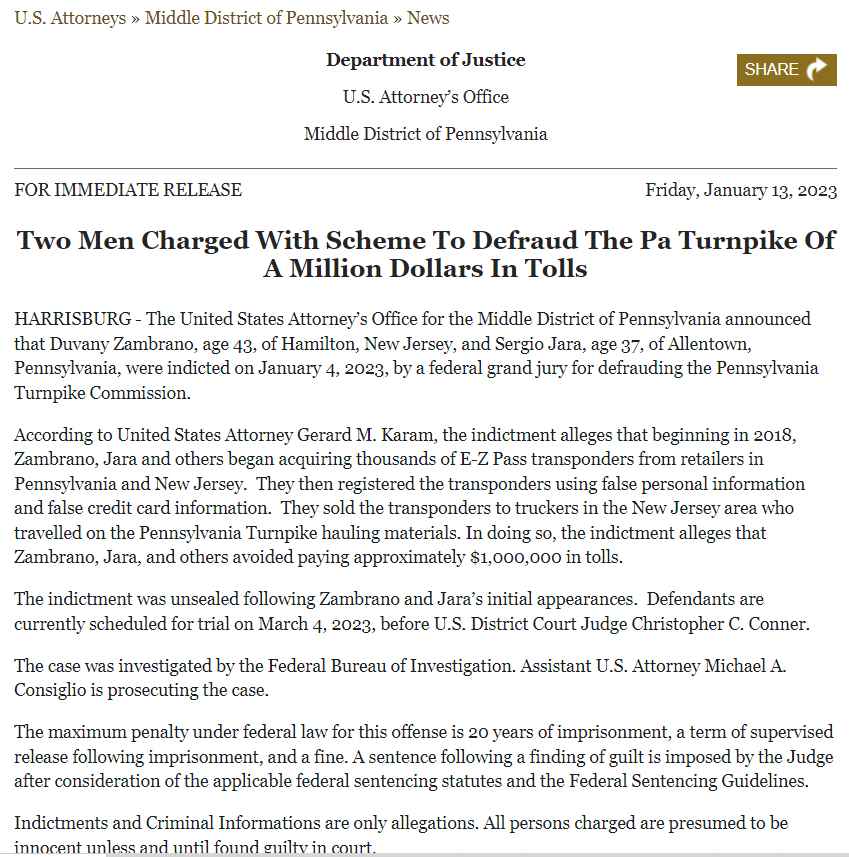 However, according to the investigators, the men utilized the E-ZPass transponders to travel on the Pennsylvania Turnpike using bogus credit card information that was attached to the transponders. On January 13, McClatchy News issued a request for comment to the defense lawyers defending Jara and Zambrano, but they did not immediately reply to our inquiry. According to the indictment, Jara, Zambrano, and others sold the bogus transponders to truck drivers, who then used them to travel on the toll roads. These drivers utilized the transponders to avoid paying the tolls.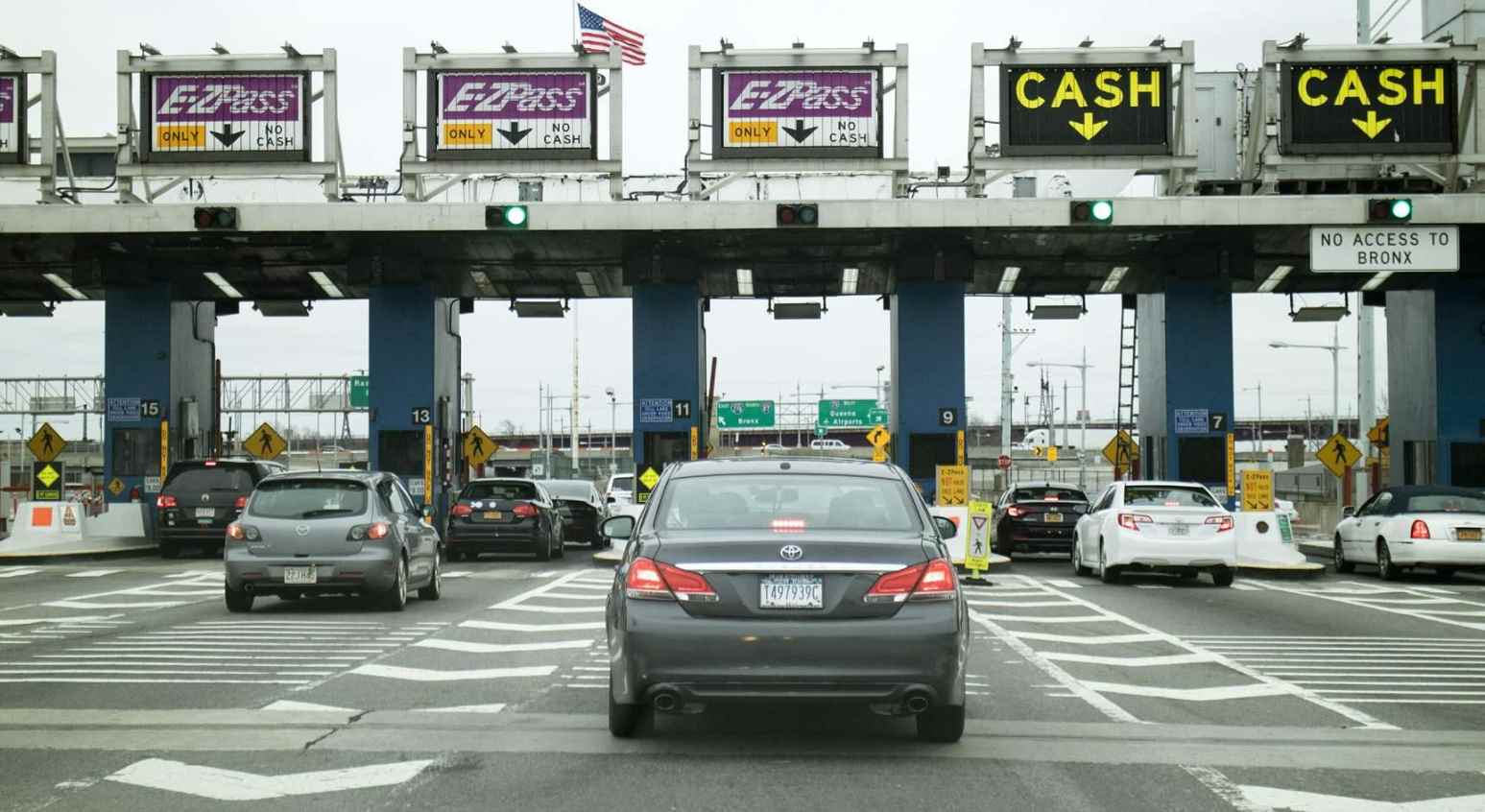 According to the authorities, the method resulted in the avoidance of around one million dollars worth of tolls. According to the statement, the trial for the two individuals is set to begin on March 4. If they are found guilty of the allegations, they may be sentenced to up to 20 years in prison, along with supervised release and a fine. A representative from the Pennsylvania Turnpike Commission stated in a statement that the agency "does not normally comment on active litigation cases."
Information security specialist, currently working as risk infrastructure specialist & investigator.
15 years of experience in risk and control process, security audit support, business continuity design and support, workgroup management and information security standards.