A prominent British newspaper that was subjected to a ransomware attack a month ago has informed its employees that its offices would remain closed for an additional three weeks.
Since the worldwide information technology system of the publication was breached on December 20, employees of The Guardian, which has its headquarters in London as well as operations in New York and Australia, have been required to work from home.
On Monday, the chief executive officer of Guardian Media Group, Anna Bateson, disseminated a memo in which she said that all employees are required to continue working from home as per news.
Bateson said to The Post on Tuesday that the systems used by the Guardian had been affected by a "severe network failure," as was previously revealed by the Guardian. We have been able to continue producing our work both online and in print, despite the fact that a number of crucial information technology services have been disrupted.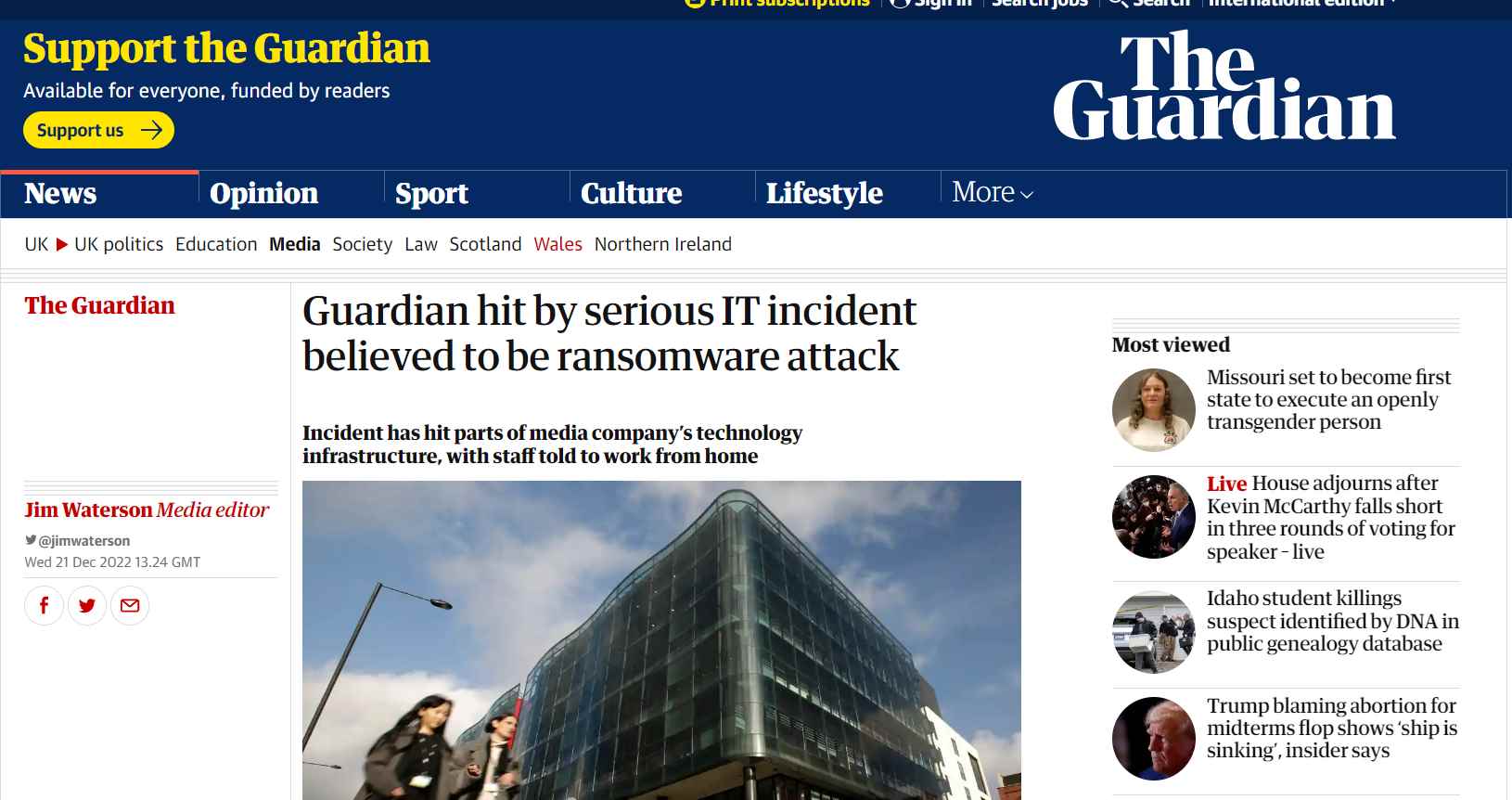 The Chief Executive Officer has announced that the firm would be closing all of its offices until at least the 23rd of January in order to "alleviate the pressure" that the issue is having on the company's networks.
On December 21, when the Guardian first reported the event, Bateson and Katherine Viner, the editor in chief, addressed the employees as follows: "As everyone knows, there has been a significant incident which has damaged our IT network and systems in the previous 24 hours." Although we currently believe this to be a ransomware attack, we will continue to investigate any and all other possibilities.
They said that the Guardian will continue to publish worldwide and added that the hack had most likely disabled the company's internal WiFi infrastructure. The newspaper has a circulation of over one hundred thousand copies and also maintains a website. New York Post parent News Corp. was a target of an online attack last February.
Information security specialist, currently working as risk infrastructure specialist & investigator.
15 years of experience in risk and control process, security audit support, business continuity design and support, workgroup management and information security standards.