Offensive Security made the announcement today that Kali Linux 2022.4 has been released and is now generally available. This upgrade is the most recent stable version of this Debian-based GNU/Linux distribution designed for ethical hackers and penetration testers.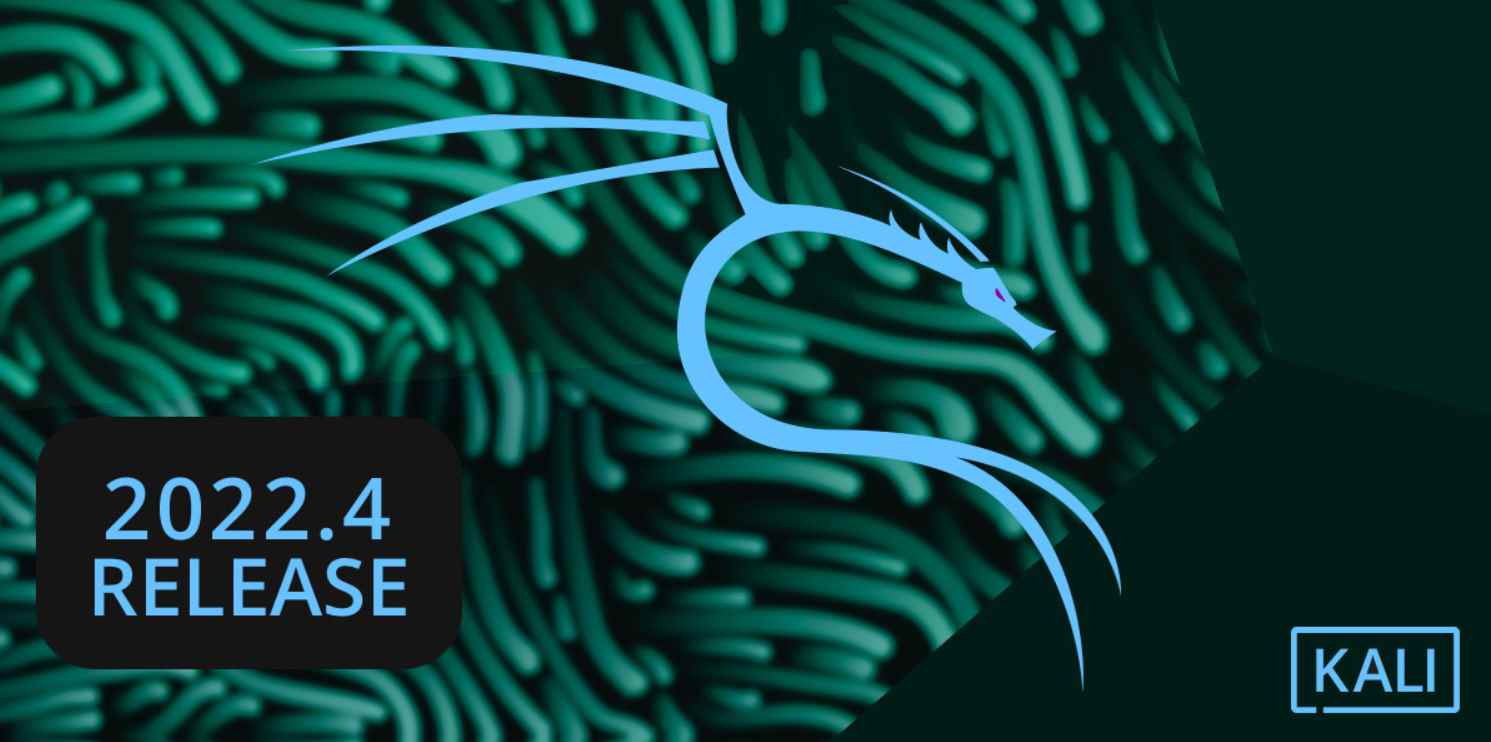 The Kali Linux 2022.4 release is the first in the Kali Linux 2022 series to offer support for the most recent and cutting-edge version of the Linux 6.0 kernel. This release comes approximately four months after the Kali Linux 2022.3 release. If you utilize the most recent ISO images, Kali Linux should now function properly and be able to handle a greater variety of hardware.
Every new version of Kali comes with brand new tools, in addition to updated versions of the already-existing ones. This time around, it's the following:
bloodhound.py is a Python-based ingestor for BloodHound.
certipy is a tool for enumerating and abusing the capabilities of Active Directory Certificate Services.

A user-space driver for USB Wi-Fi Network Interface Cards (NICs) and the Hak5 Wi-Fi Coconut sniffer is known as hak5-wifi-coconut.

ldapdomaindump is an information dumper for Active Directory that works with LDAP.

rizin-cutter is a reverse engineering platform that is driven by the rizin framework.
peass-ng is a collection of privilege escalation tools for the MacOS, Linux, and Windows operating systems.
Due to the introduction of the Kali NetHunter Pro, which is a bare metal installation of Kali Linux that is optimized for mobile devices and features the GNOME-based Phosh desktop environment by default, another exciting highlight of this new release of Kali Linux is official support for Pine64's PinePhone and PinePhone Pro smartphones. This support was made possible by the addition of the Kali NetHunter Pro. Kali NetHunter, the distribution's mobile (Android) pentesting platform, has been upgraded to include support for internal Bluetooth connectivity, as well as support for more devices and other enhancements.
Kali Linux 2022.4 comes with a new version of the GNOME desktop environment (including shell improvements, a new text editor, and new themes), as well as a new version of the KDE Plasma desktop environment. Kali Linux 2022.4 also includes a new version of the KDE Plasma desktop environment (with tweaked widgets).
In addition, there have been some modifications made to Kali (for) ARM, images for Kali have been made available for various additional platforms (including generic cloud and QEMU VM), and Kali has been added to the Microsoft Azure store.
The most recent version of Kali Linux, 2022.4, is now available for download from the official website. These updated images are primarily for users who wish to deploy Kali Linux on new workstations or reinstall the operating system on an existing one. Users who are already familiar with Kali Linux merely need to update their installations by using the commands sudo apt update and sudo apt full-upgrade.
Information security specialist, currently working as risk infrastructure specialist & investigator.
15 years of experience in risk and control process, security audit support, business continuity design and support, workgroup management and information security standards.