Privacy is one of the most important factors, but it is not always safe on the Internet. There are many types of attack that could compromise our personal information. In this article we shee ow there is malware on certain Android devices that can steal and leak WhatsApp conversations. We explain what this problem consists of and which users it can affect. It is a problem that can undoubtedly put a lot of personal data at risk.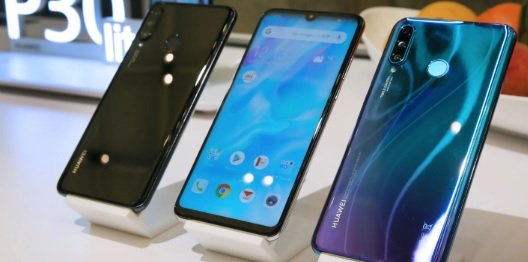 Mobile models with malware
When we buy a mobile phone we have a large number of options. There are many makes and models. There are cheaper and more expensive ones. However, keep in mind that not all will be equally safe. There have been many cases of cheap mobiles, even pretending to be superior models, that are loaded with malicious software. And that is the problem that we deal with in this article, since some models can steal WhatsApp conversations.
This problem has been detected by a group of security researchers from Doctor Web. They have found backdoors in the systems of different Android models. They are phones that have as a common denominator that they are cheap. This threat allows hackers to execute the malware to perform various malicious activities, such as intercepting WhatsApp conversations, as well as stealing confidential information.
According to security researchers, this issue is present due to an outdated version that has multiple vulnerabilities. They became aware of the problem after some users reported crashes on their Android phones and noticed something strange. In this way they got down to work to find what the problem was.
They saw that there were some affected models:
P48pro
Radmi note 8
Note30u
Mate40
All these devices were using outdated Android versions. These models do not correspond to the official brand, but were fakes that pretended to be those devices. Hence the names may be similar to the originals, but they are really totally different phones.
What hackers do is exploit these vulnerable systems and sneak in a Trojan that can steal WhatsApp conversations. Therefore, if you have any of the mobile models that we have mentioned, they could be reading your conversations without you realizing it.
Tips to avoid this problem
As you have seen, this bug that can expose WhatsApp conversations on Android phones affects models that are actually fakes. It is important that you be careful with the place where you buy a device, since you could be
acquiring a model that is actually fake and, beyond not working as well, it could be a security problem.
To avoid problems of this type, it is essential that you always have the updated version of the system. This way you can fix vulnerabilities that may appear. You will also have the improvements that have been introduced and you will avoid performance problems. It does not matter if you use Android or another system, you should always have the latest versions.
In addition, it is a good idea to have security programs. There are many antiviruses for all types of computers. The objective is to detect threats that can compromise the devices. If you accidentally download a malicious file, for example, it will automatically remove it before it acts.In short, as you can see, there are certain fake mobile models that can expose WhatsApp conversations. It is essential to avoid acquiring devices of this type and also always have the latest versions installed. Improving the Internet on your mobile or making it work better is possible if you maintain certain care.
Information security specialist, currently working as risk infrastructure specialist & investigator.
15 years of experience in risk and control process, security audit support, business continuity design and support, workgroup management and information security standards.