In this generation everyone is using an android phone, many people usually download WhatsApp and TikTok. TikTok has shown its popularity compared to the WhatsApp, WhatsApp total downloads are 5,000 million downloads and TikTok occupied 500 million downloads but in January TikTok reached to 104.7 million downloads.
Earlier TikTok had vulnerability by which attacker can access the user profile and modify/ download the data, but according to TikTok the issue has been fixed. TikTok is collecting minors' data and this came to news when, some group of parents legally accused TikTok against children's privacy law. US government fined the organization for the violating the law with amount of USD 5.7 million
TikTok is a most popular application and Reffit co-founder Steve Huffman said, that application is downloaded by this most of the young people to upload their videos like philosophy, funny, dance and some emotional situations.
TikTok uses fingerprinting techniques
TikTok uses two types of fingerprinting techniques one is canvas fingerprinting and audio fingerprinting. A researcher named Matthias Eberl, last december identified many loopholes in the application for fingerprinting techniques used by TikTok.
Canvas fingerprinting is draws an image in the background and it saves the file in png format and virtually checks everything as said below.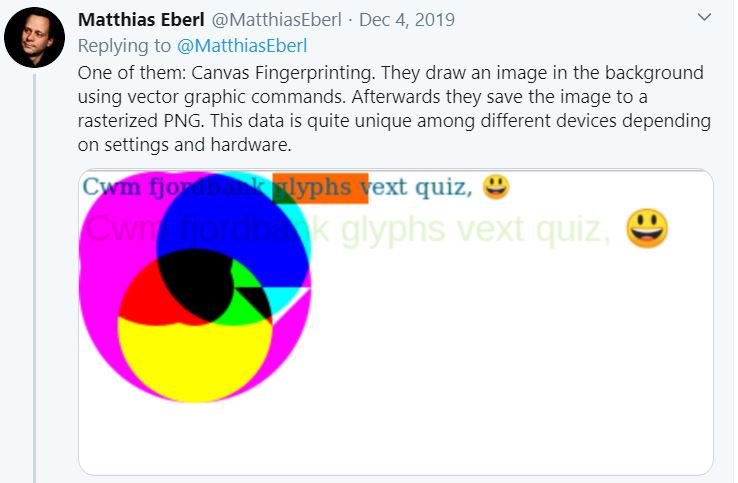 Researcher also identified audio fingerprinting that app generates internal sounds and records for tracking activities.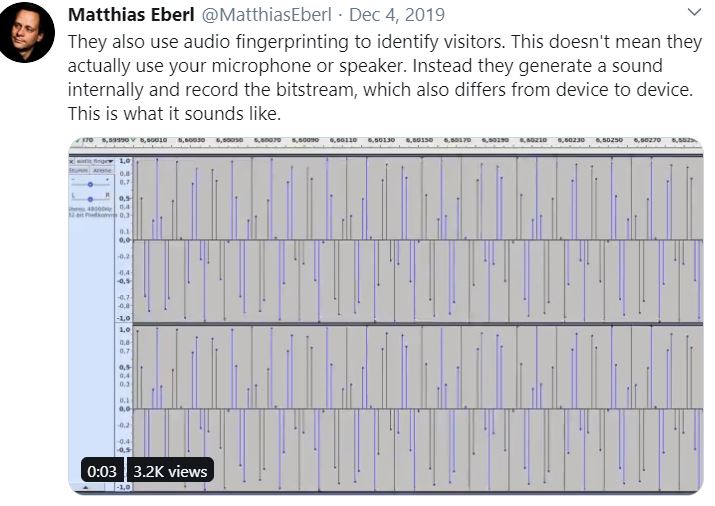 TikTok is accused by researcher for tracking activities of their users and the organization is also responsible for violating rules.
Cyber Security Researcher. Information security specialist, currently working as risk infrastructure specialist & investigator.
He is a cyber-security researcher with over 18 years of experience. He has served with the Intelligence Agency as a Senior Intelligence Officer. He has also worked on the projects of Citrix and Google in deploying cyber security solutions. He has aided the government and many federal agencies in thwarting many cyber crimes. He has been writing for us in his free time since last 5 years.