This week, cleaning product manufacturer Clorox disclosed a cybersecurity issue that resulted in the company having to take a number of its systems down.Monday, the firm disclosed the event in regulatory documents that it submitted to the United States Securities and Exchange Commission (SEC). In 2022, the company earned more than $7 billion in revenue from the sale of its eponymous cleaning product as well as numerous others, including Pine Sol, Burt's Bees, and others.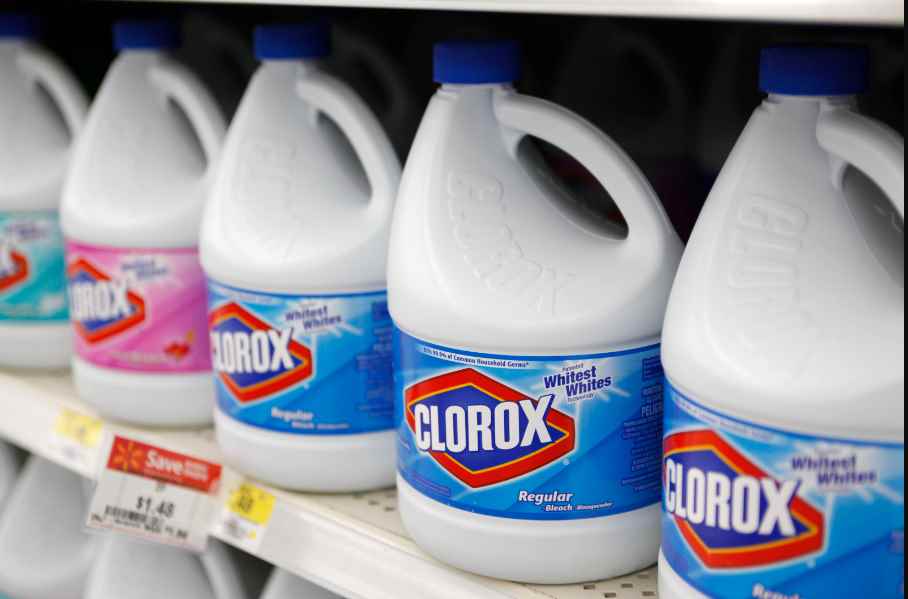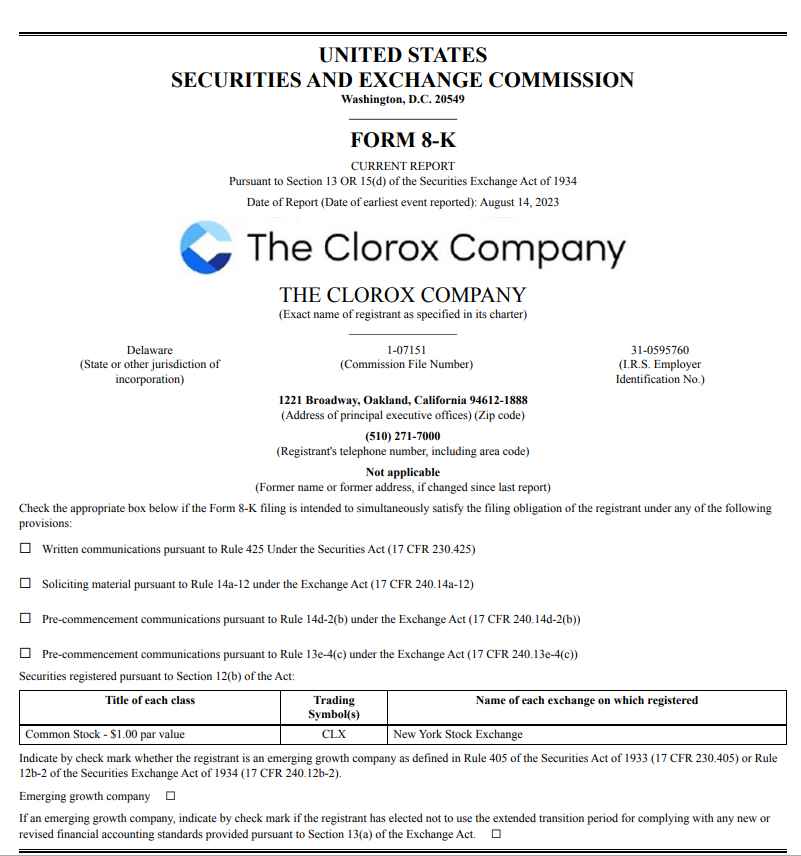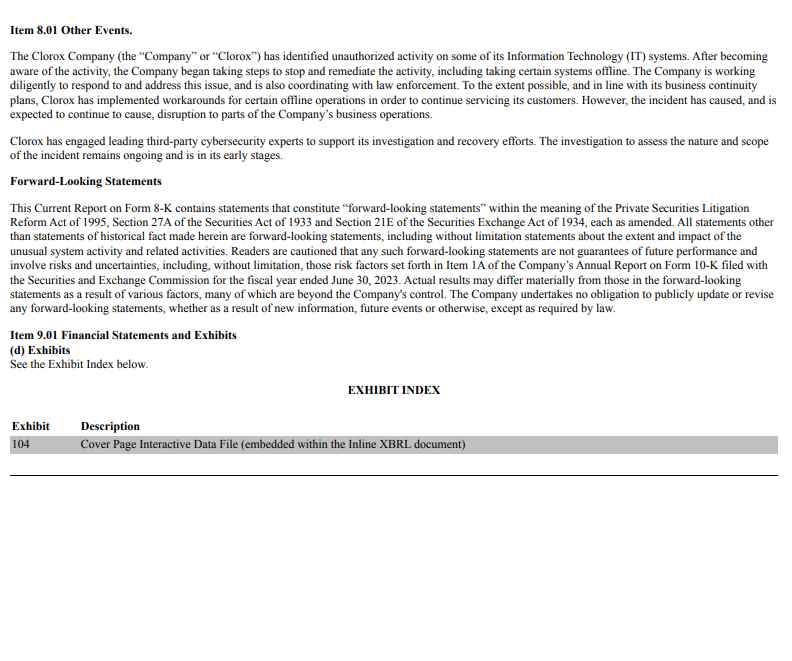 "The Company is making a concerted effort to respond to and address this matter, and is also coordinating its efforts with the relevant authorities." Clorox has devised workarounds for some offline activities in order to continue serving its clients. These workarounds are in accordance with the company's business continuity policies and have been executed to the greatest degree practicable.
The company issued a warning that the cyber intrusion is creating "disruption to parts of the Company's business operations" and that it has compelled them to employ a cybersecurity consultancy to assist with the recovery. They are "continuing their investigation into the incident, which is currently in the preliminary stages."Requests for response were made to Clorox, but the company did not immediately reply.
The corporation issued a warning about the risk of possible interruptions caused by cyberattacks in its annual 10-K report, which it submitted with the SEC the previous week. The report said that the company's growing dependence on a wide variety of technologies put it at risk.It said that both its informational and operational technology systems could be "vulnerable to ransomware, unauthorized access attempts, business email compromise, cyber extortion, denial of service attacks, phishing, social engineering, hacking, and other cyberattacks that try to exploit vulnerabilities."Since transitioning to a paradigm of remote labor, the organization has seen "an increase in the number of such attacks," as stated in the report.
Information security specialist, currently working as risk infrastructure specialist & investigator.
15 years of experience in risk and control process, security audit support, business continuity design and support, workgroup management and information security standards.