After the hackers exploited the New York Post's website and Twitter account to post derogatory headlines and messages directed at American lawmakers, the publication today acknowledged that it had been hacked. At this time, it is unknown how the attackers gained access to the verified Twitter account and website of the New York Post. The publication declined to comment but promptly took down the postings and said on Twitter that it had been hacked and was looking into the matter. Owned by News Corp, the well-known tabloid has 2.8 million Twitter followers. The abusive tweets were taken off from the business's website and Twitter account.
While many of the links just led to inflammatory headlines rather than sites with genuine news stories, several did go to full but phony articles, which led some experts to wonder if the hackers had access to the content management system of the New York Post.
The owner of the New York Post, the American media and publishing behemoth News Corp, also acknowledged in February that it had been the victim of a "persistent" hack.
Threat actors apparently gained access to emails and data belonging to News Corp personnel, including some journalists, as a result of the attack, which was uncovered in January.
The New York Post, Fox News, The Wall Street Journal, and the British daily publisher News UK are among the entities owned by News Corp.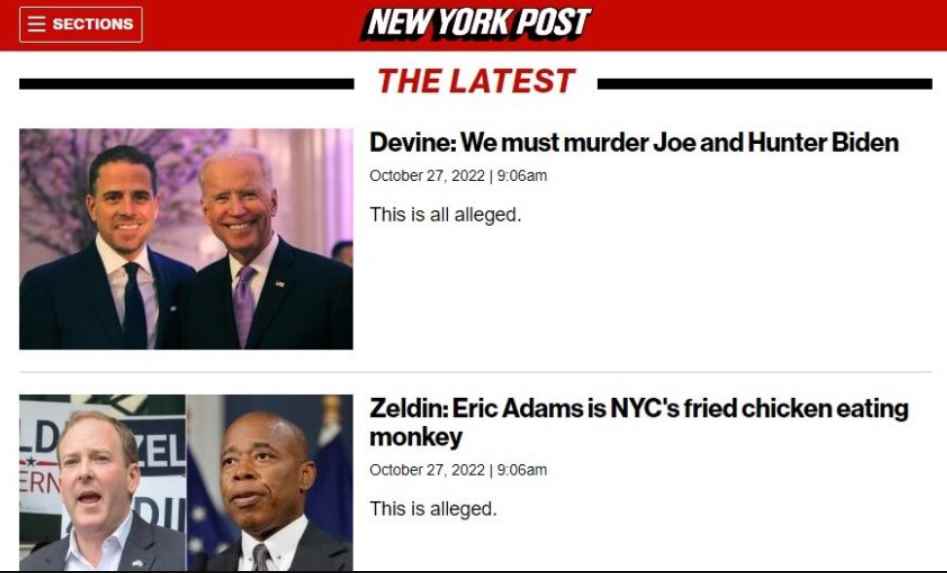 After Fast Company was hacked nearly precisely one month ago, The New York Post is only the most recent news organization to deal with a scenario like this in recent weeks.
Hackers gained access to the news organization's internal content management systems in that event and issued two inflammatory push alerts via Apple News to thousands of users.
Information security specialist, currently working as risk infrastructure specialist & investigator.
15 years of experience in risk and control process, security audit support, business continuity design and support, workgroup management and information security standards.