On Tuesday, January 10th, 2022, a series of enormous distributed denial of service attacks were launched against the official websites of Denmark's central bank as well as seven other commercial banks in the nation. According to the central bank, the cyberattacks rendered the websites unavailable to their respective users.
A distributed denial of service attack (DDoS) was launched against not just the websites of the central bank but also the business that produces IT solutions for the financial sector.
A Distributed Denial of Service attack, often known as a DDoS attack, is a kind of hostile cyberattack that is used to interrupt the availability of a service to the people for whom it was designed. The goal of this kind of attack is to render a website or online service inaccessible by barraging it with an excessive volume of traffic coming from a variety of different sources.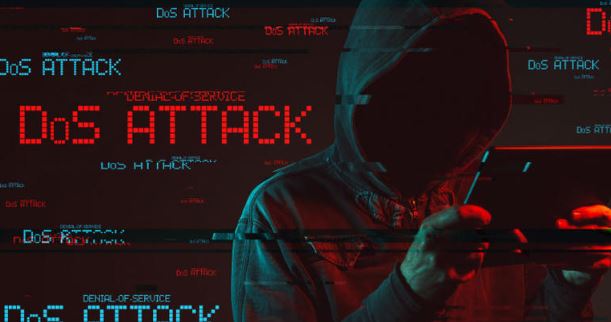 DDoS attacks are often carried out on a massive scale and have the potential to target web servers, networks, apps, and Internet of Things (IoT) devices. DDoS attacks include the perpetrators sending a large number of requests to the resource that is the target of the attack in an effort to consume all of the available network bandwidth or resources.
This causes the server to either severely slow down or even entirely crash, rendering it inaccessible for people who are doing valid work on it. In most cases, the purpose is either money gain via the demand of ransom or simple disruption and devastation.
Regarding the most recent cyberattack on Danish financial institutions, a spokesman for the Danish Central Bank told Reuters that the bank's website was operating regularly on Tuesday afternoon, and that the cyberattack had no effect on the bank's other systems or its day-to-day activities.
According to a spokeswoman for the firm, the Distributed Denial of Service attack that was launched against Bankdata caused the websites of seven private banks to become inaccessible. According to them, the banks in question were Jyske Bank and Sydbank, which are two of the major financial institutions in Denmark.
On Tuesday, Sydbank's website was inaccessible, the company said in a Facebook post, confirming that access had been limited. On Tuesday, some Jyske clients were having trouble accessing the company's website, according to a spokeswoman for the company.
At the time this article was being written, all of the websites that had been attacked, including the website of the National Bank, had been restored and were once again accessible online.
Information security specialist, currently working as risk infrastructure specialist & investigator.
15 years of experience in risk and control process, security audit support, business continuity design and support, workgroup management and information security standards.